Identify ALL the tanks!
In this little quiz app you have 1 minute to guess the names of as much tanks as possible.
You will see an image of a tank from World of Tanks and 4 different options to choose from. Depeding on the level of difficulty, these options will be rather different or very similar to each other.
Screenshots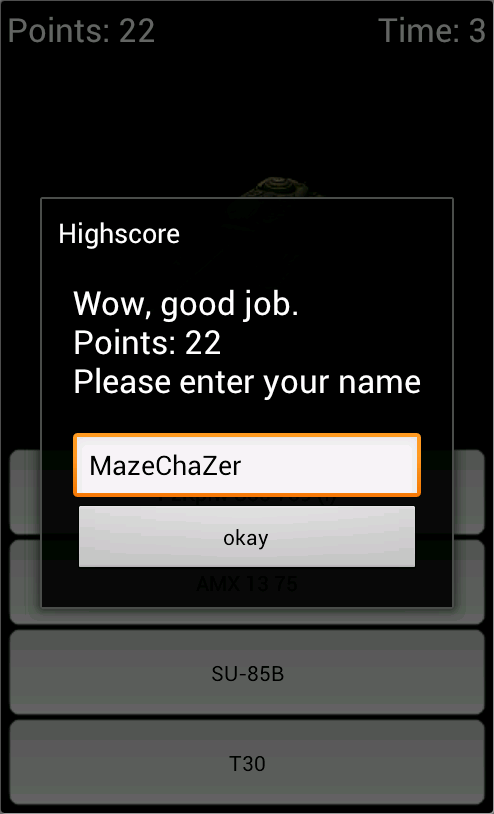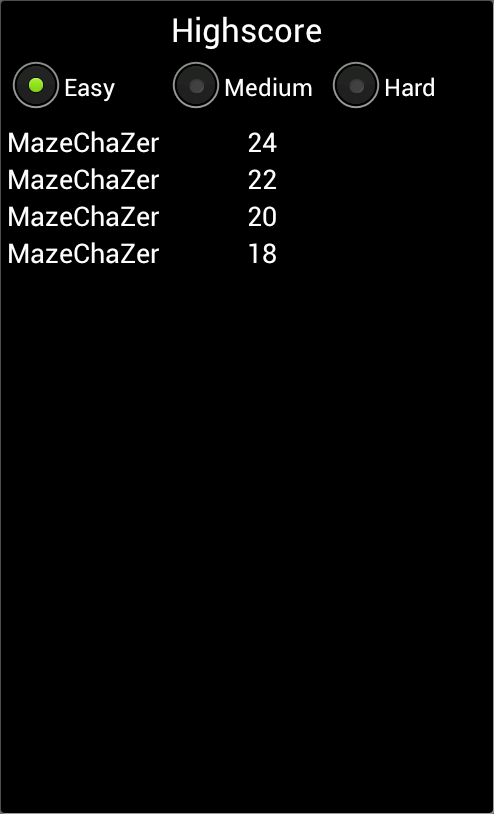 Is this app free?
Yep, this app is completely free and also free of ads. Furthermore, this app is free software, licensed under the GPL.
On the top of this page there are several download links included, so you can choose the one that suits your needs. You can either download it from F-Droid (recommended) or the Google Play Store, as an APK file or, if you are a developer, you can get the sources either in the tar.gz or zip format.
Of course you can also access the Git repository on the GitHub page.
Who developed this app?
This app has been developed by me, Jonas Schürmann / MazeChaZer. I am an informatics student from Germany. If you are further interested in this app, you can check out the GitHub page and the GitHub wiki.
In case you want to report a bug or suggest an enhancment, you can do this in the issues section on GitHub. Alternatively you can also drop me an email: Reveal email address